Perhaps you already know what product feed marketing is, maybe it rings a bell, or it might be that's it's an entirely new phrase for you.
Whichever case, this article takes a brief intro at what it is for newcomers and then reminds us why so many businesses in 2019 are using feed marketing tools as a way of dramatically boosting their online sales.
Starting with the product feed
Let's begin at square one. A product feed (aka data feed) is a file that contains the details of products (physical or otherwise) which an online store sells.
This product feed can be sent from your online store (or third party tool) to sales channels like Google Shopping, PriceRunner, Amazon or Facebook (and thousands more channels) to communicate all the information your product listings will contain.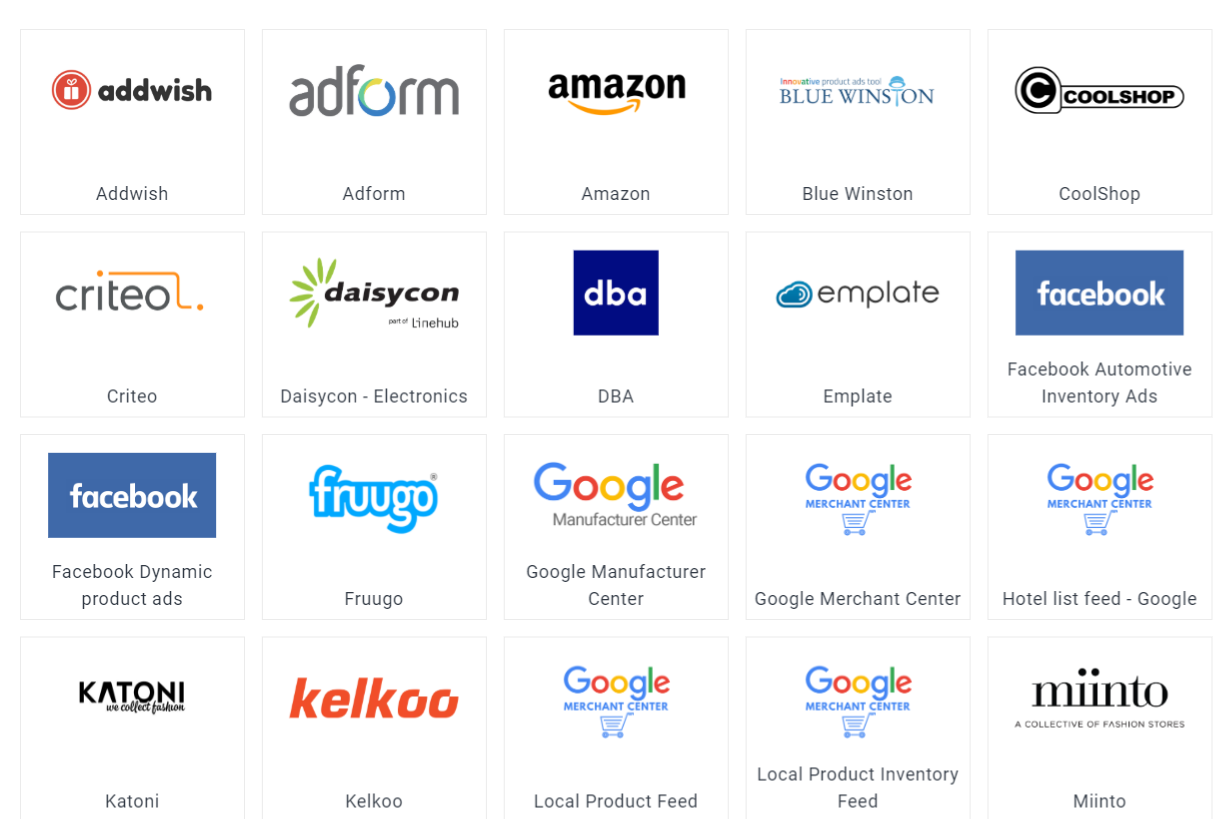 The part where it gets trickier is that each channel will have different requirements for the format your feed has to be in (e.g: must include image urls, only white image backgrounds, must have GTINs, must have correct categories).
It's the responsibility of the merchant, her digital marketing agency or a hired software developer, to ensure the data they provide meets these requirements.
Marketing that product feed
So now we know what a product feed is, we can get our teeth into the real subject of this article: marketing that product feed.
You can probably imagine by this stage that for an ecommerce merchant, it could easily get pretty labour-intensive and time-consuming to try and manage all her products feeds for her multiple sales channels.
Of course, as I mentioned there is the possibility of hiring a web developer to build feeds for you that meet individual channel requirements. Yet this can still be time-consuming to build feeds from scratch and extremely costly: the average hourly wage of a Danish developer is 454 kr.
The solution to this difficulty are feed marketing tools. These offer the same solution at a fraction of the cost of a developer. What's more, these tools go further than simply meeting the requirements of each of your sales channels - with industry knowledge and purpose-built tools to deliver significantly increased ROI.
They do this by carrying out a process known as 'optimizing' your product feeds in order to increase the results of your online sales efforts. This could involve a whole variety of actions, involving both the data source and the product listings themselves - product titles, descriptions and images can all be optimized to capture search intent.
Here an example of how a title might appear before and after a feed marketing tool has optimized the product content: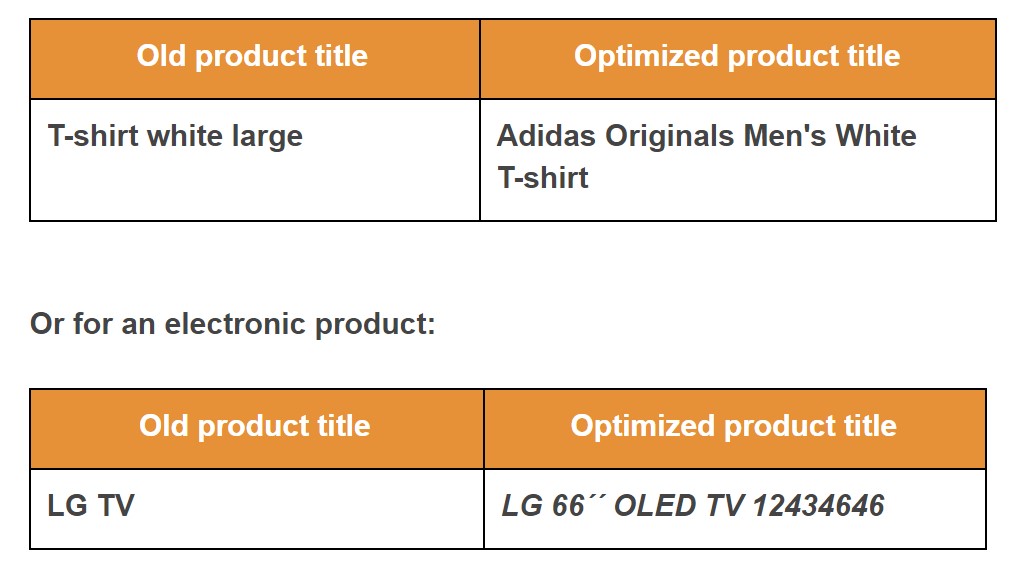 Getting started
Getting started with a feed marketing tool is straightforward too. If you are already familiar with the QuickPay system of integration - the concept with integrating to a feed marketing tool is very similar.
You simply install a module/plugin, and activate it in your e-commerce platform (Magento, PrestaShop, Shopify, Woocommerce), to set up a working integration to the feed marketing tool of your choice.
Want to find out more? At WakeupData we are open to chat with you at any time about how feed marketing helps agencies and merchants to save time and sell more.