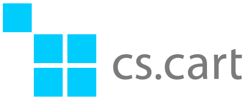 CS-Cart is a shopping cart solution for building an ecommerce website of any size: from a small web store to a virtual shopping mall. A ready storefront, support for many payment and shipping options, full inventory control, unlimited products, promotional tools, and other ecommerce software features out-of-the-box.
Besøg www.cs-cart.com for mere information om systemet
---
Integration med QuickPay
---
Disclaimer
Det skal bemærkes at brugen af modulet sker på eget ansvar. Vi yder kun begrænset support på brugen af det - men kan altid henvise til eksterne eksperter af hver enkelt system.
---
Kontakt QuickPay Support
Brug for hjælp?