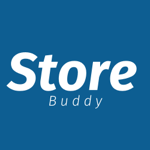 Storebuddy
How to setup an API key for Storebuddy
Go to settings > press on users
In the bottom of the page press on create systemuser
Put in Storebuddy as the system name
Press create
Then you fint the new user with the name Storebuddy and press on the user
Press on use templates
Choose Storebuddy under templates for permissions and make a checkmark with Replace existing permissions with template permissions and press update
Now you can press on see API key and copy the key
See the guide in the video below:
The setup in Storebuddy with QuickPay
In Storebuddy go to My businesses and press on your business
Then you press on Paymentgateway under Integrations.
Choose QuickPay and in the window that opens you can put in the API ket that you made on the QuickPay account for Storebuddy.
See the Storebuddy guide here
---
Kontakt QuickPay Support
Brug for hjælp?