Apply for an international card agreement
To start your application, please go to www.teller.com and then follow our guide below to complete your application for an merchant agreement.
Step 1:
Choose "E-Commerce" and click the button "Add to basket".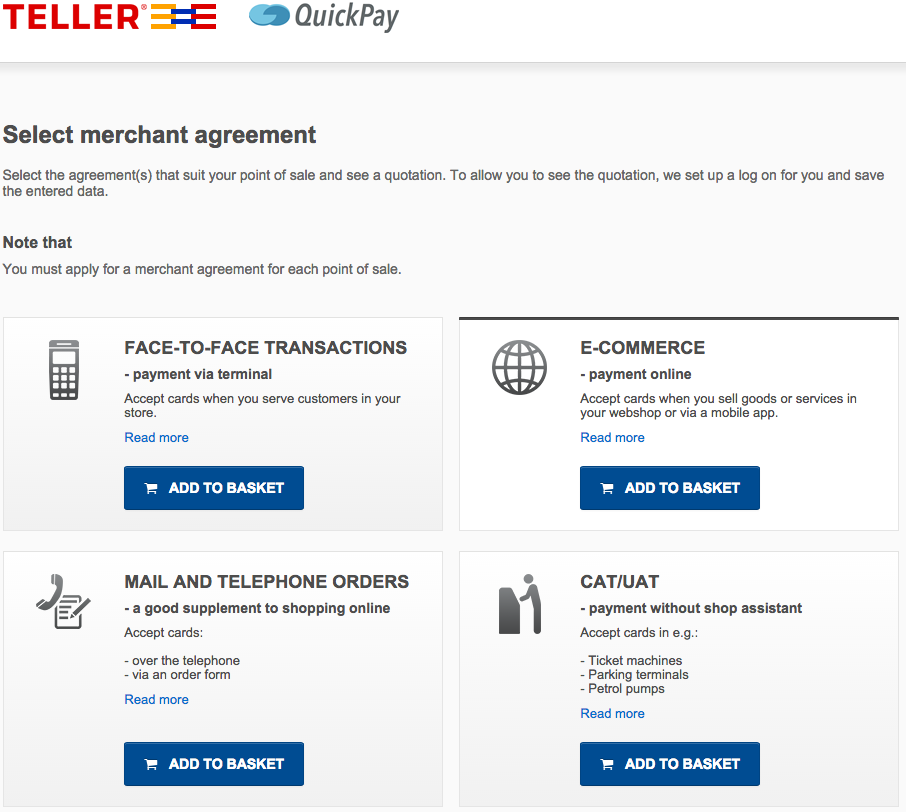 Step 2:
If you don't need to get any more services from Teller, then click "Continue".

Step 3:
Enter you company reg. number, and click the button "Find my company".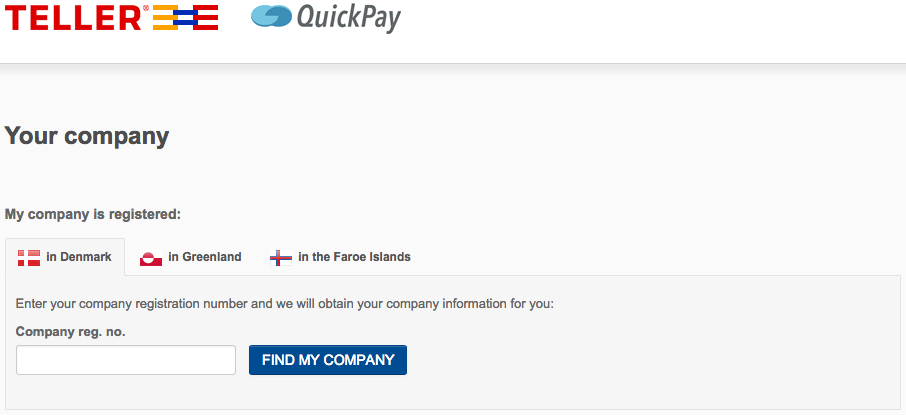 Step 4:
When Teller has found the information about your business/company, then you need enter your contact information, and click "Continue".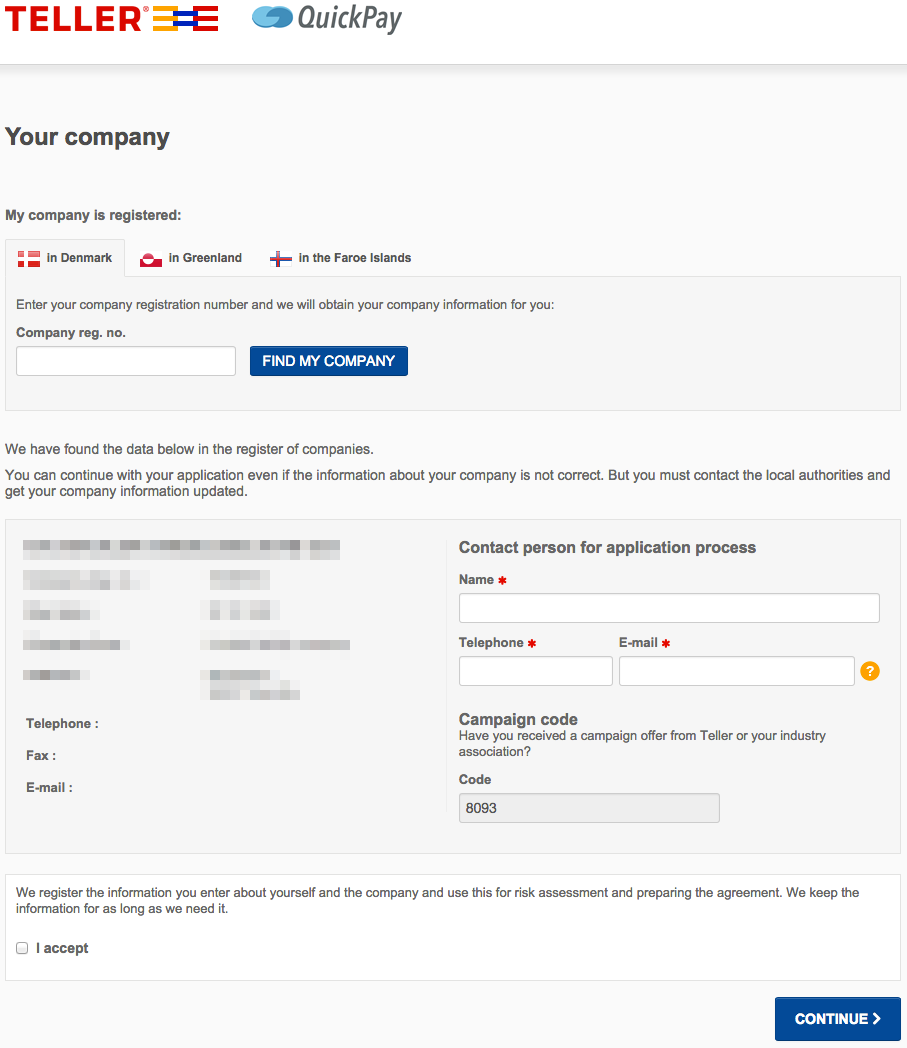 Step 5:
Insert shopname, and choose your industry. Afterwards please select the payment cards you want to be able to accept in your shop. If you have a danish CVR (vat/business number) then you will need to check the box for Dankort if you want to be able to have Visa/Dankort. You will also need to enter your revenue. Now please click on "Calculate prices" to continue.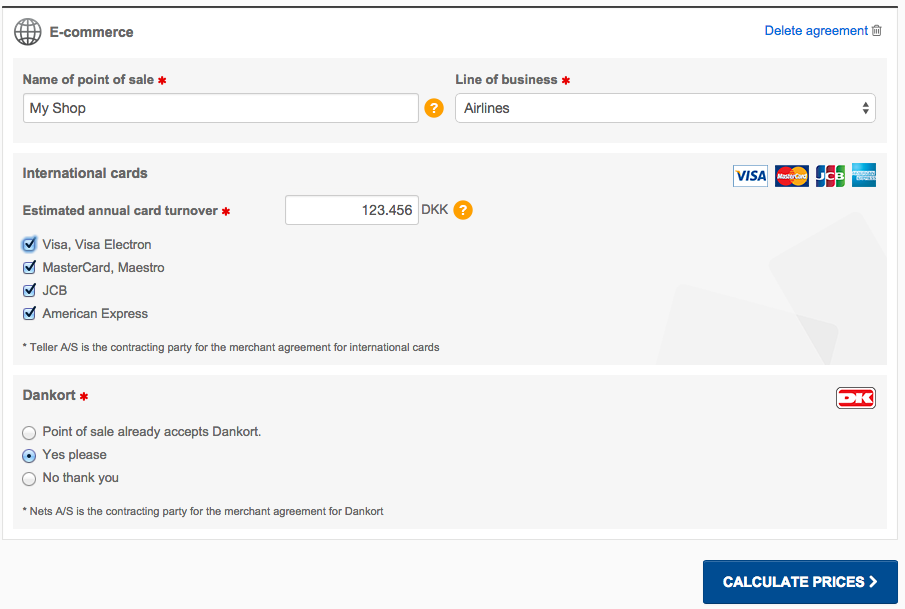 Step 6:
Now you need to confirm what you have entered, simply by pressing the button "Calculate prices" again.

Step 7:
You can now view the prices and fees on your agreement with Teller. If you want to see Dankort, then you must click on "See all prices" further below on the page. When you are ready to continue, simple click the button "Accpet and continue".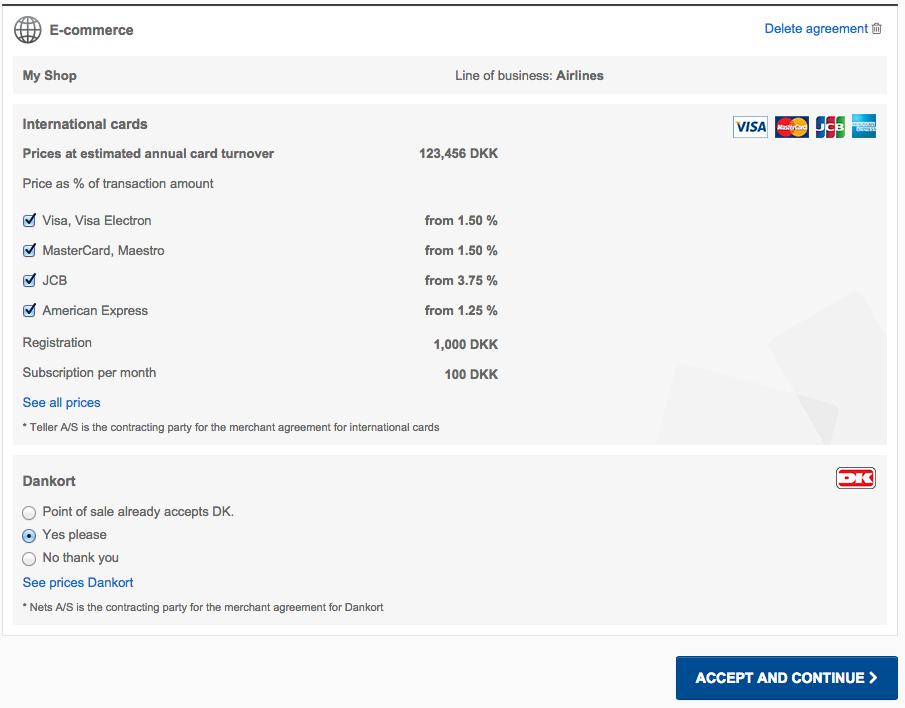 Step 8:
This step is where you enter all the information about you company, so that Teller can process your request for an agreement. You can view your process, simply by looking at the loadingbar. This is to see if you have entered all the desired information correctly.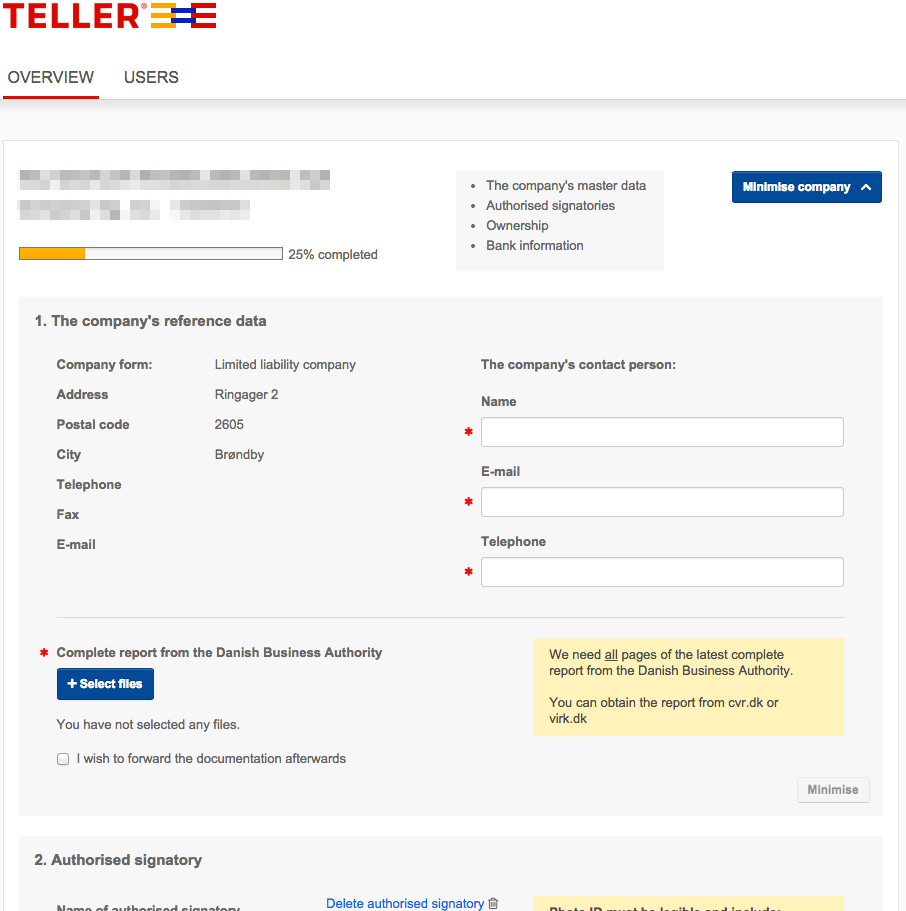 Step 9:
This is an important step. Here you will need to enter QuickPay.dk and the url to your webshop (See picture down below). Then click "Yes" at "Hosted payment solution (PSP handles card data)".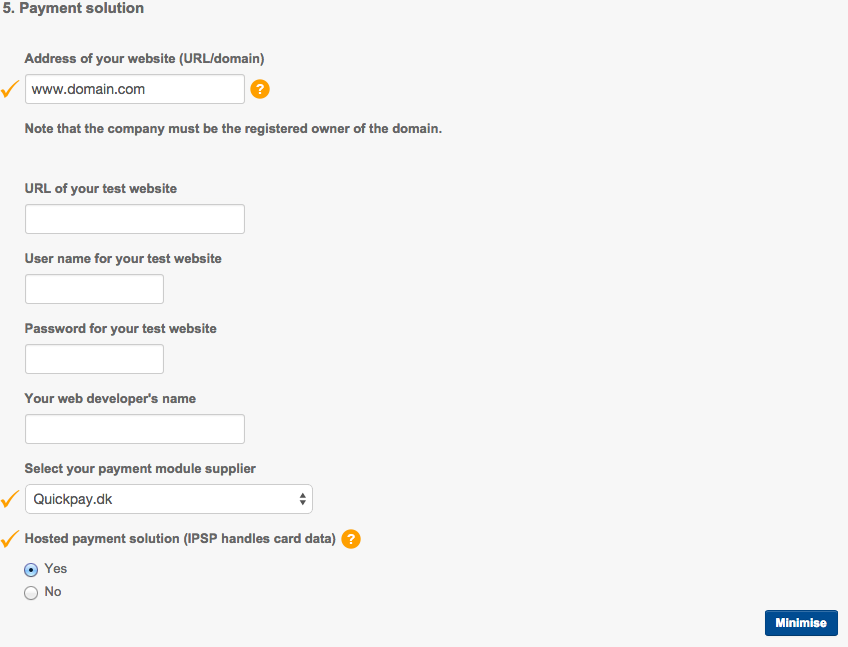 Step 10:
When you have completed all of the above, then you simply need to click "Send application".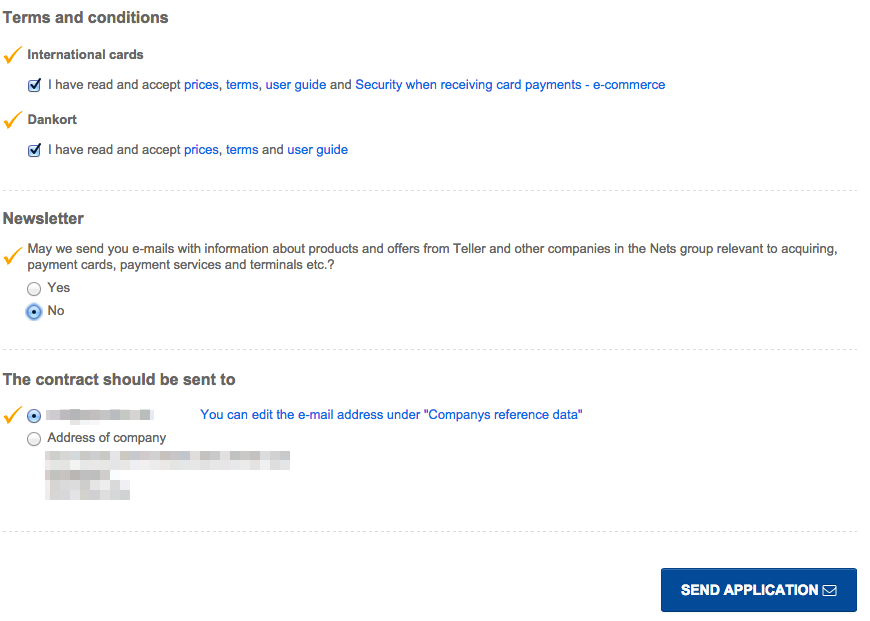 ---
Contact QuickPay Support
Need help?