Opening an online store has never been easier. Ecwid is a leading choice for small business merchants to easily set up a store and start selling fast. No need to abandon your existing site — Ecwid can be added virtually anywhere you have an online presence. You have the freedom to operate multiple online stores including on your website, social media channels, and mobile devices.
To get started, create an Ecwid account and if you are not logged on automatically, then login before you continue.
Now you will have to install the QuickPay app from Ecwid app store.
Go to "Payment" and enable QuickPay Payment.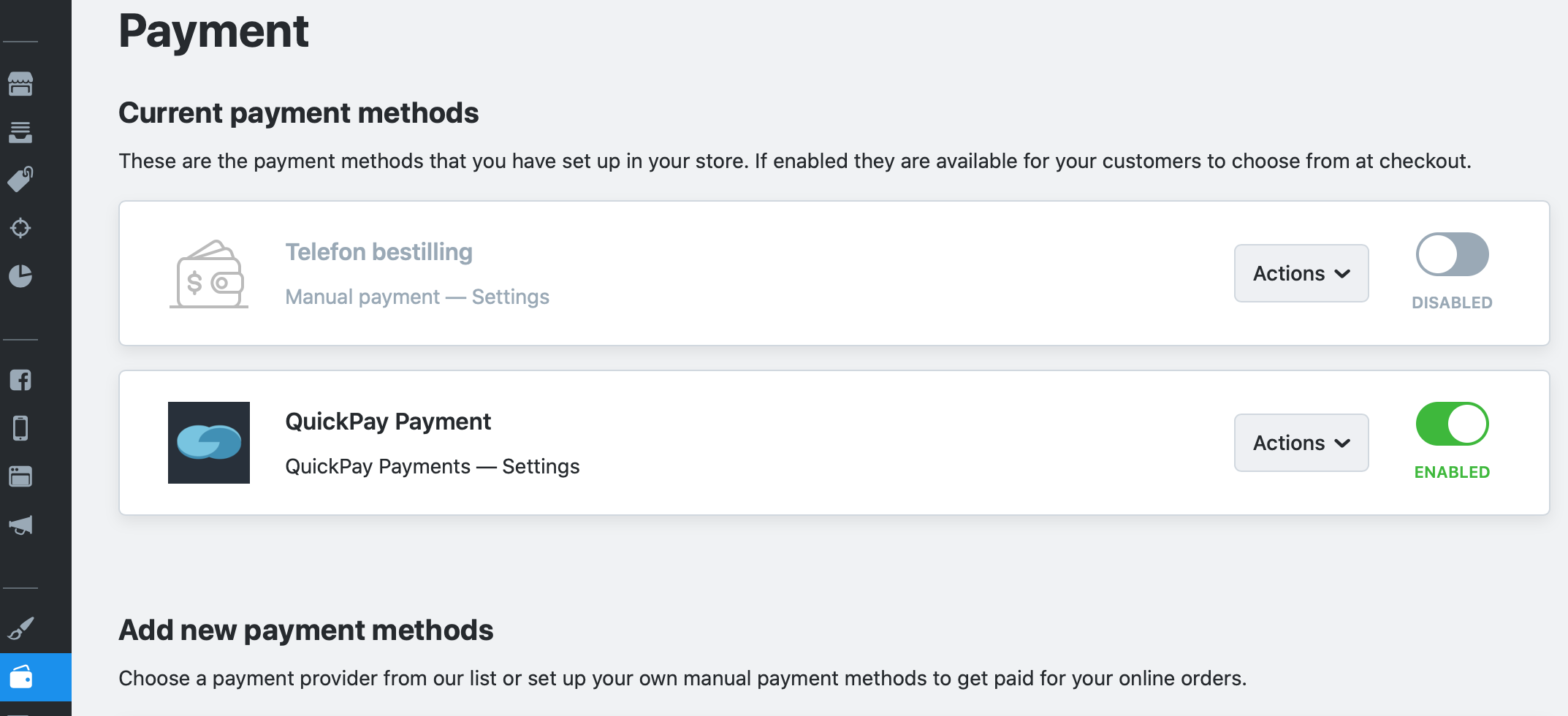 Click on "QuickPay Payment" and insert your Merchant id, API User key and Private key and finish by clicking on Submit. The required credentials can be found in the QuickPay manager under Settings > Integration.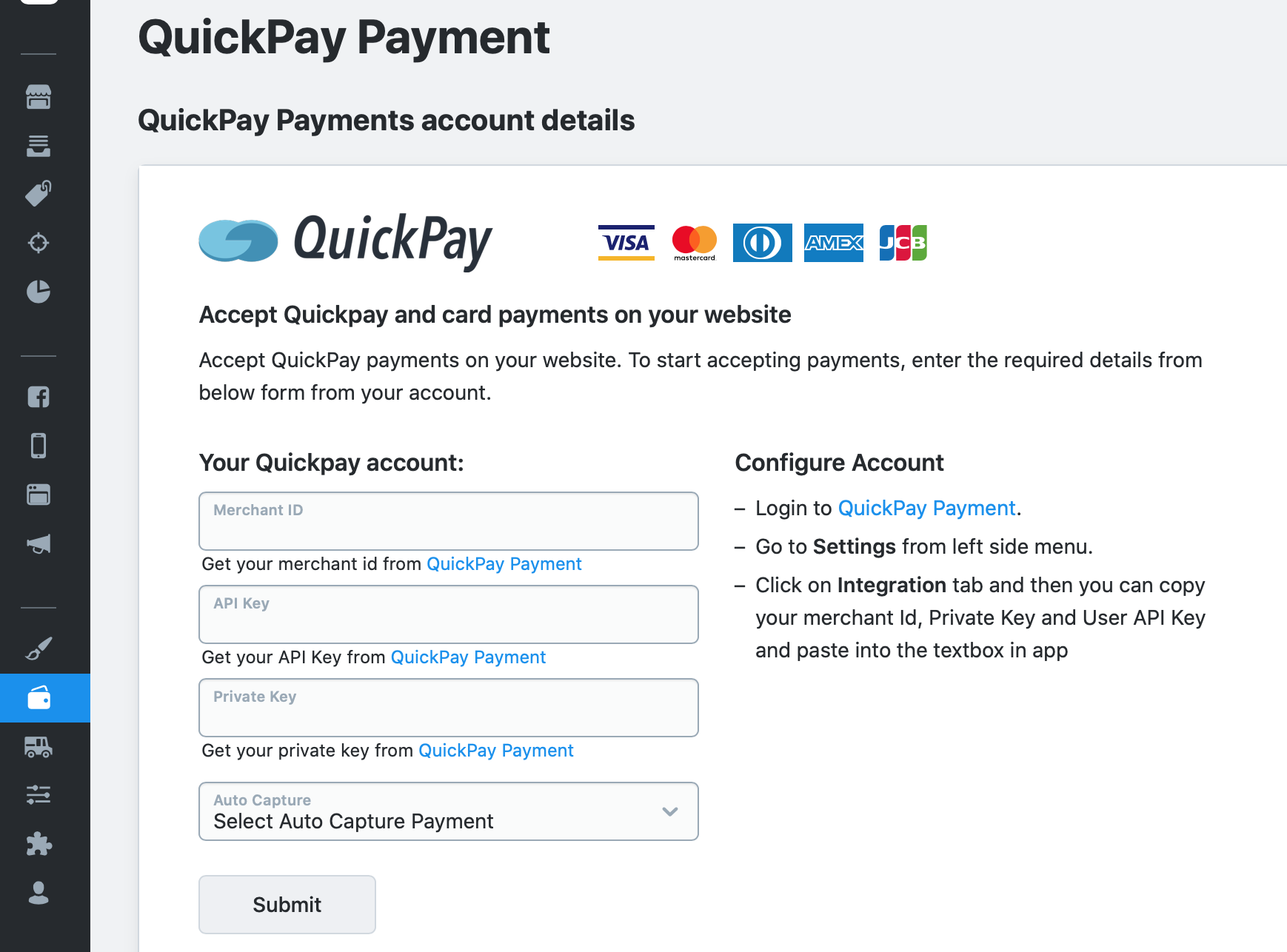 Visit https://ecwid.com for more information about the system
---
Module developer and Integration partner
The module is developed by Maven Infotech.If your support request is beyond what we are able to help you with or error reports, please contact the developer. Please note, that Maven Infotech can charge a fee for support, installation etc.
Disclaimer
Use of the integration is at your own risk, and we only provide limited support on installation and usage of the integration.
---
Contact QuickPay Support
Need help?