With the integration to Shipmondo it is possible to combine all your logistic tasks in one system.
The Shipmondo integration supports
Prestashop
Shopify
Scannet
Smartweb
Wannafind
WooCommerce 2.6+
Shipmondo has created a guide (in Danish) on how to integrate QuickPay and Pakkelabels.
Read more (in Danish) about how to handle your orders.
---
Integration with Shopify
To Integrate Shipmondo with Shopify, the first step is to create a system user in your QuickPay manager under Settings > Users > Create system user, call it Shipmondo and click Create. Click on the created user and give it the necessary permissions as described in this guide
In Shipmondo you go to Settings > Integration > Payment Gateway and click on the plus icon in the lower right corner. Under provider, first select "Shopify payments" and under integration select "your shop". Press Create.
Then create another gateway where QuickPay is selected as the provider. Enter the Agreement ID as the merchant number and the API key as the password. Both the Agreement ID and the API key can be found in your QuickPay manager under Settings > Users > System Users where you click on the newly created Shipmondo user.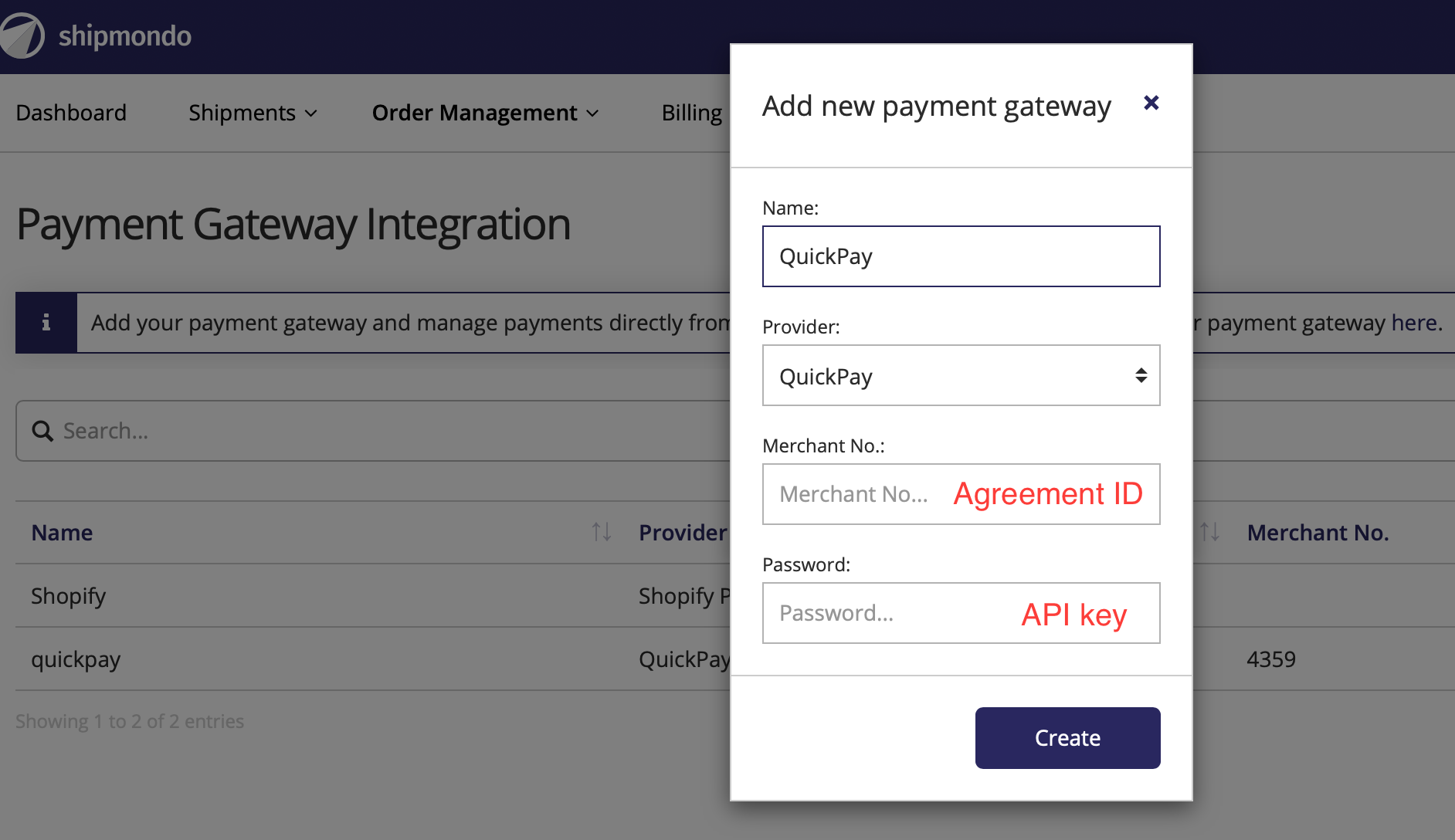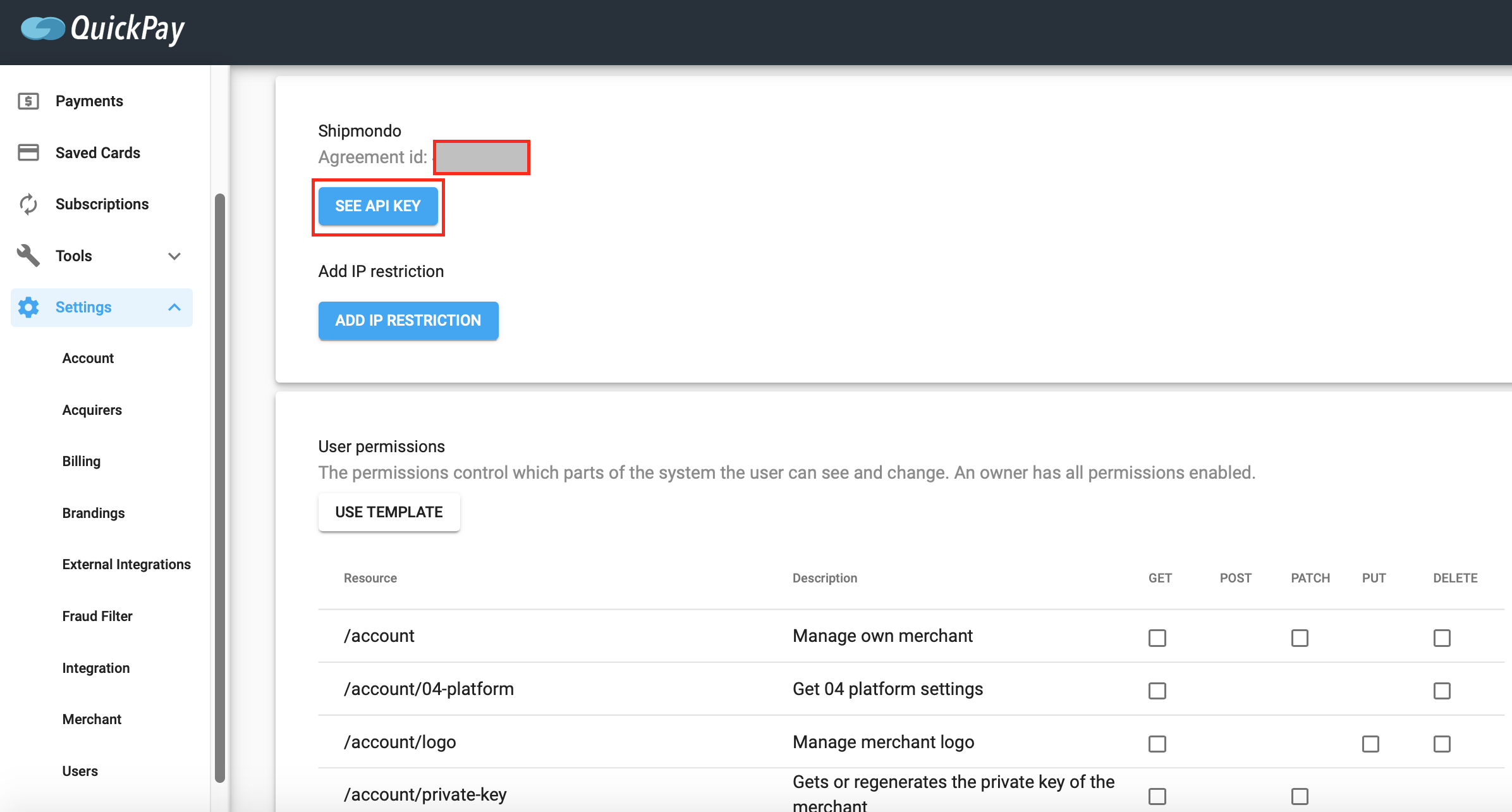 In Shipmondo go to Settings > Integration > Order and click on "your shop". Go to the Payment Gateway tab to check that the payment method is QuickPay and that is has Shopify as its payment gateway.
---
Contact QuickPay Support
Need help?