Shopify is a Canadian-based shop system. The system is one of the most user friendly and flexible e-commerce systems that we've seen.
Our module for Shopify makes use of the QuickPay payment gateway very smoothly.
If you wish to set up a Shopify shop you are most welcome to sign up using our partner program.
3-D secure compliant
3-D Secure is an authentication method put in place to prevent fraud in online card payments. All European merchants will need to be able to support 3-D Secure 2 by the end of 2020.
If you use the integration below, you are fully covered. If you are using the old integration (QuickPay v10) where card data is entered directly into the shop's page, you need to switch to the integration below.
Integration with QuickPay
With the QuickPay integration to Shopify the customer is redirected to the QuickPay payment window, where the customer can pay with credit cards, MobilePay Online, ViaBill etc. depending on your agreements.
Setup
Make sure that in the QuickPay Manager under Settings > Merchant > Shop system you have selected Shopify.
1. In the Quickpay manageren go to Settings > External integrations and click "Shopify".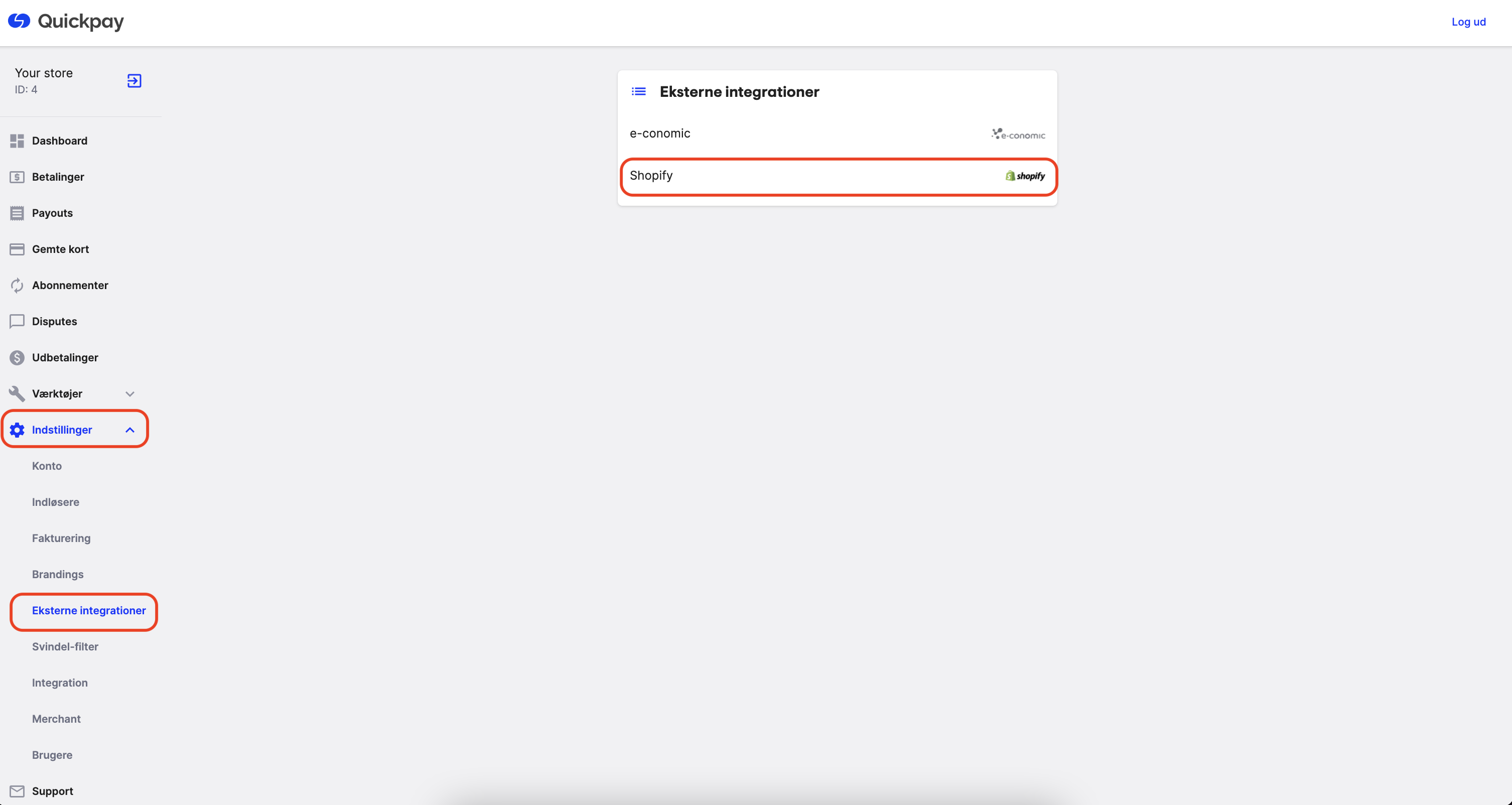 2 Click Setup Shopify integration.
3 Input your .myshopify.com domain in the input field. eg. myshop.myshopify.com.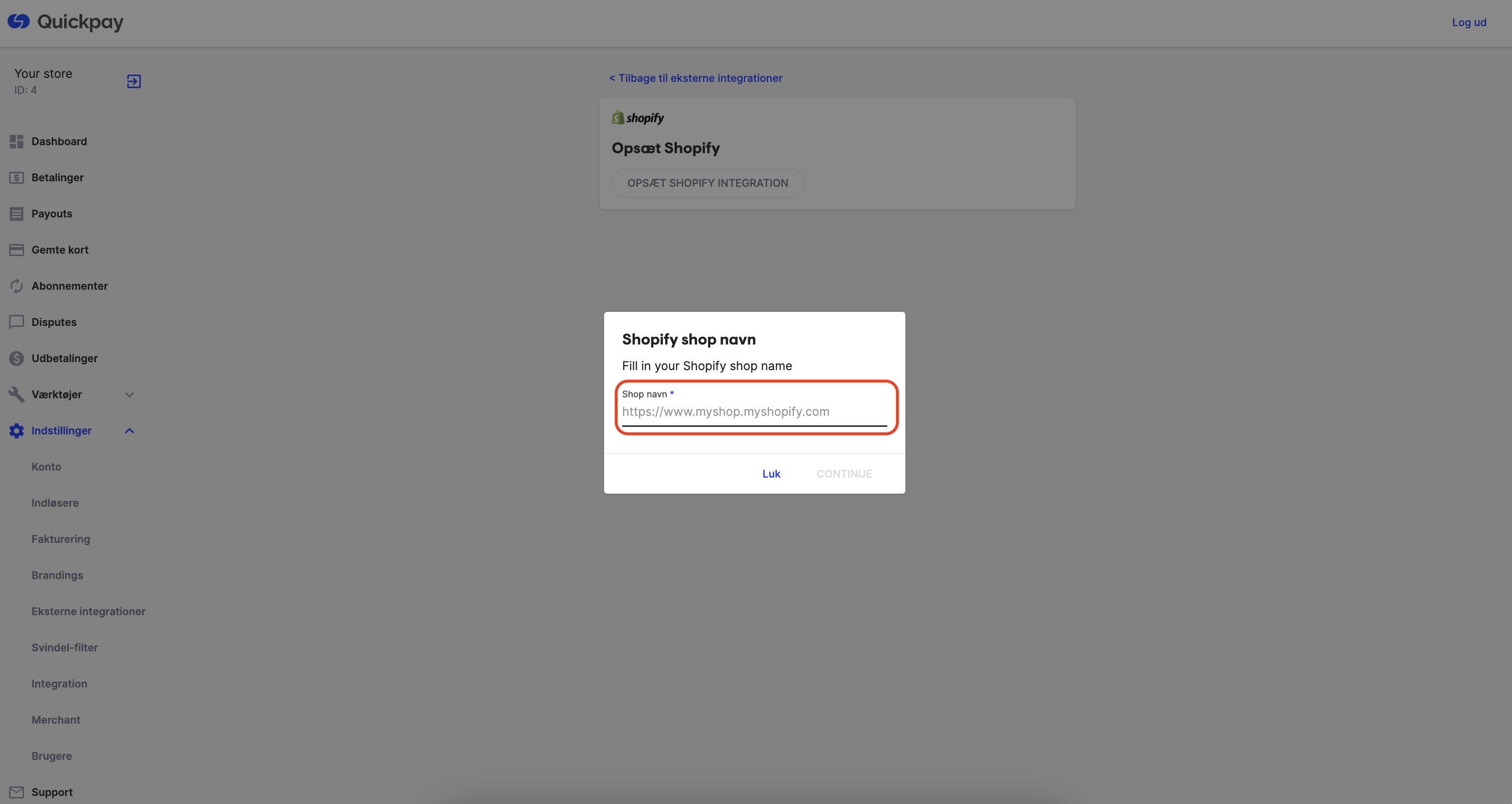 4 You are now sent to your Shopify store where you upon login, will be presented with our app where you click "install app".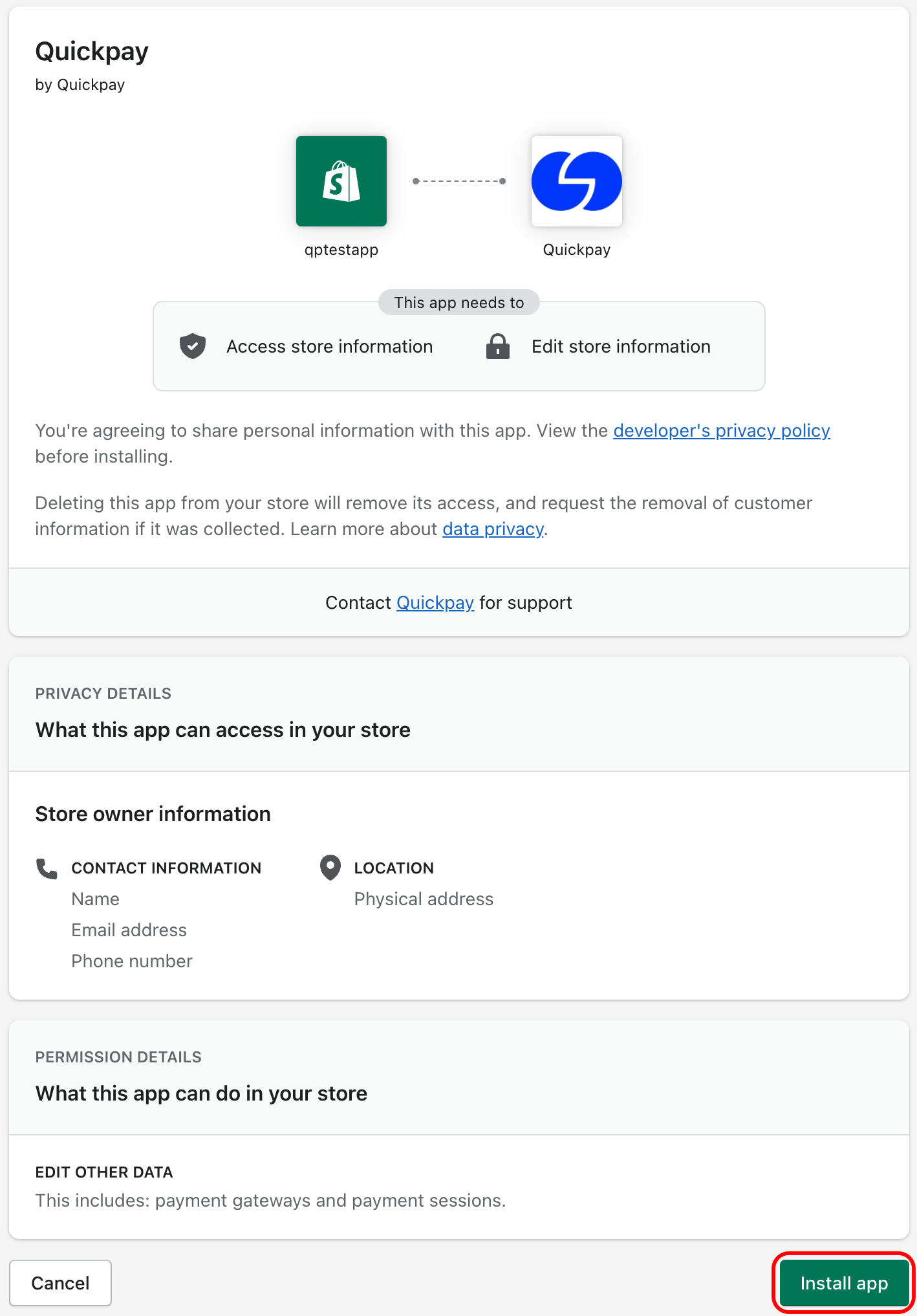 5 You are now sent to your Quickpay account, where you login and select the account where you wish to connet to your store.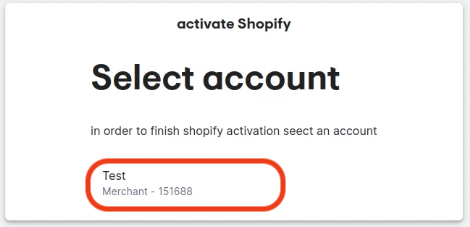 6 Now you are presented with all the payment methods you can show in oyur checkout. ** PLEASE NOTE ** This is only regarding which logo's to show in your checkout. The payment window will show the pamyent methods you have activated on your Quickpay account. Finsh by clicking Activate Quickpay.
And now you are ready to accept payments with Quickpay through Shopify.
---
Contact QuickPay Support
Need help?