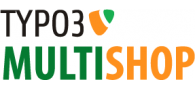 TYPO3 Multishop is an E-Commerce plug-in for the TYPO3
TYPO3 is a free and open source web content management framework and content management system, which has been released under the GNU General Public License. It can run on several web servers, such as Apache or IIS and on top of many operating systems like Linux and Microsoft Windows.
Read more about Typo3 here www.typo3.org.
Read more about Multishop for Typo3 at http://www.typo3multishop.com.
---
Integration with QuickPay
---
Integration partner
If your support request is more than we can help you with, you are welcome to contact our integration partners. Please note that they may charge for their time with suport, installation etc.
Shops using QuickPay and TYPO3
Disclaimer
It should be noted that the use of the module is at your own risk. We provide only limited support for the use of it - please refer to external experts if you want support for your specific shop system.
---
Contact QuickPay Support
Need help?